The making of the WWSD videos
We published a fun series of videos as a promo for our Black Friday sales. These videos are inspired by the more recent apple announcement videos. Let's take a look behind the scenes to see how they were made!
The WWSD videos
We used WWSD to name our week of Black Friday discounts. It stands for World Wide Spatie Discounts, which is a fun wink at WWDC (Apple's World Wide Developer Conference). If you haven't seen the videos themselves yet, here you go!
Making the WWSD videos
We put a lot of effort into creating these videos. Before each one was shot, my colleague Alex and I wrote scripts detailing what should be said in the videos. Those scripts also contained which special effects were needed. I still remember saying to Alex multiple times: "Are you sure you can do that?". Alex: "No biggie".
The video footage seen in the videos was filmed on a green screen at the Spatie office. Together with his buddy Geffrey, we spent one evening filming everything for all videos.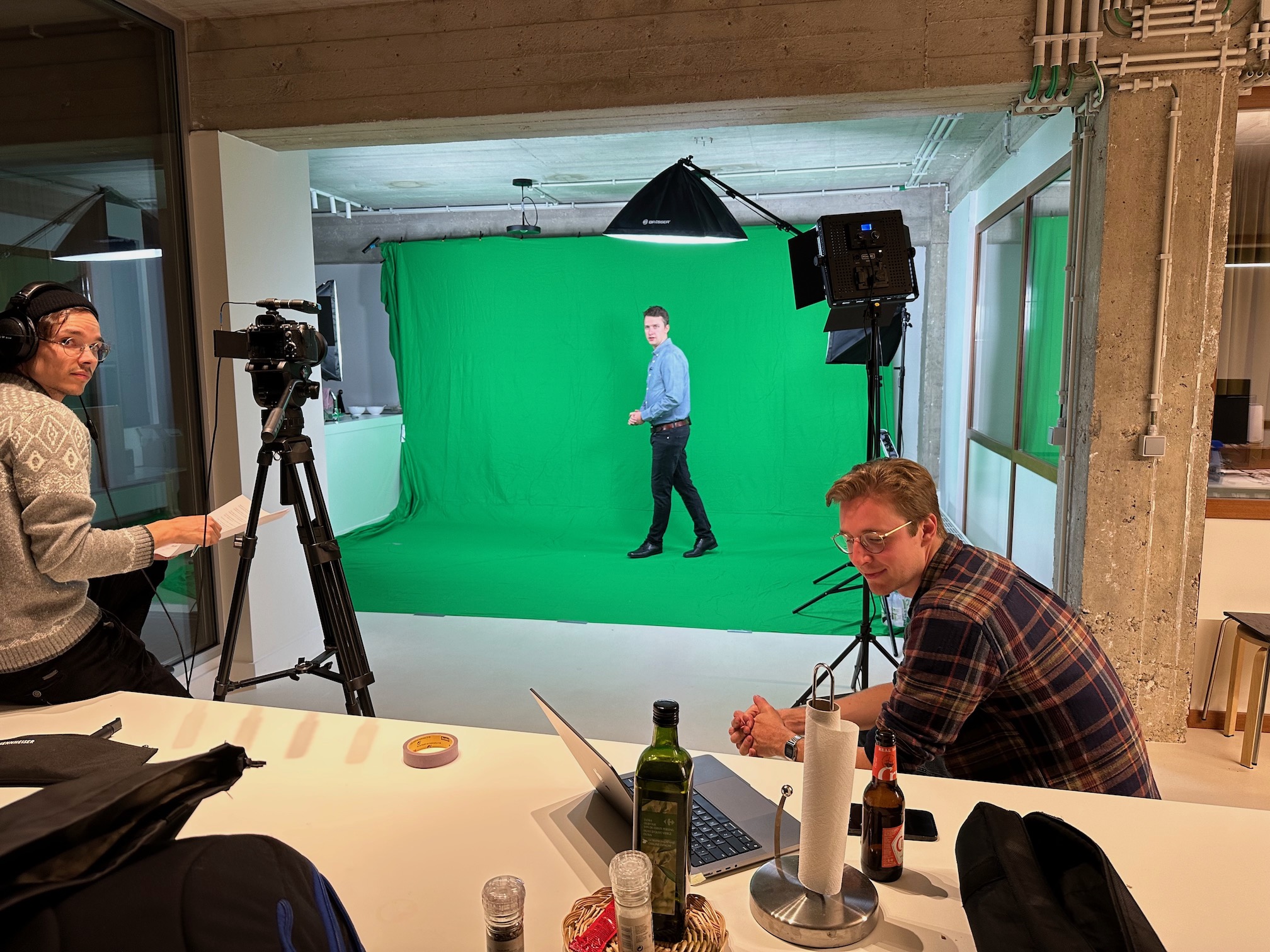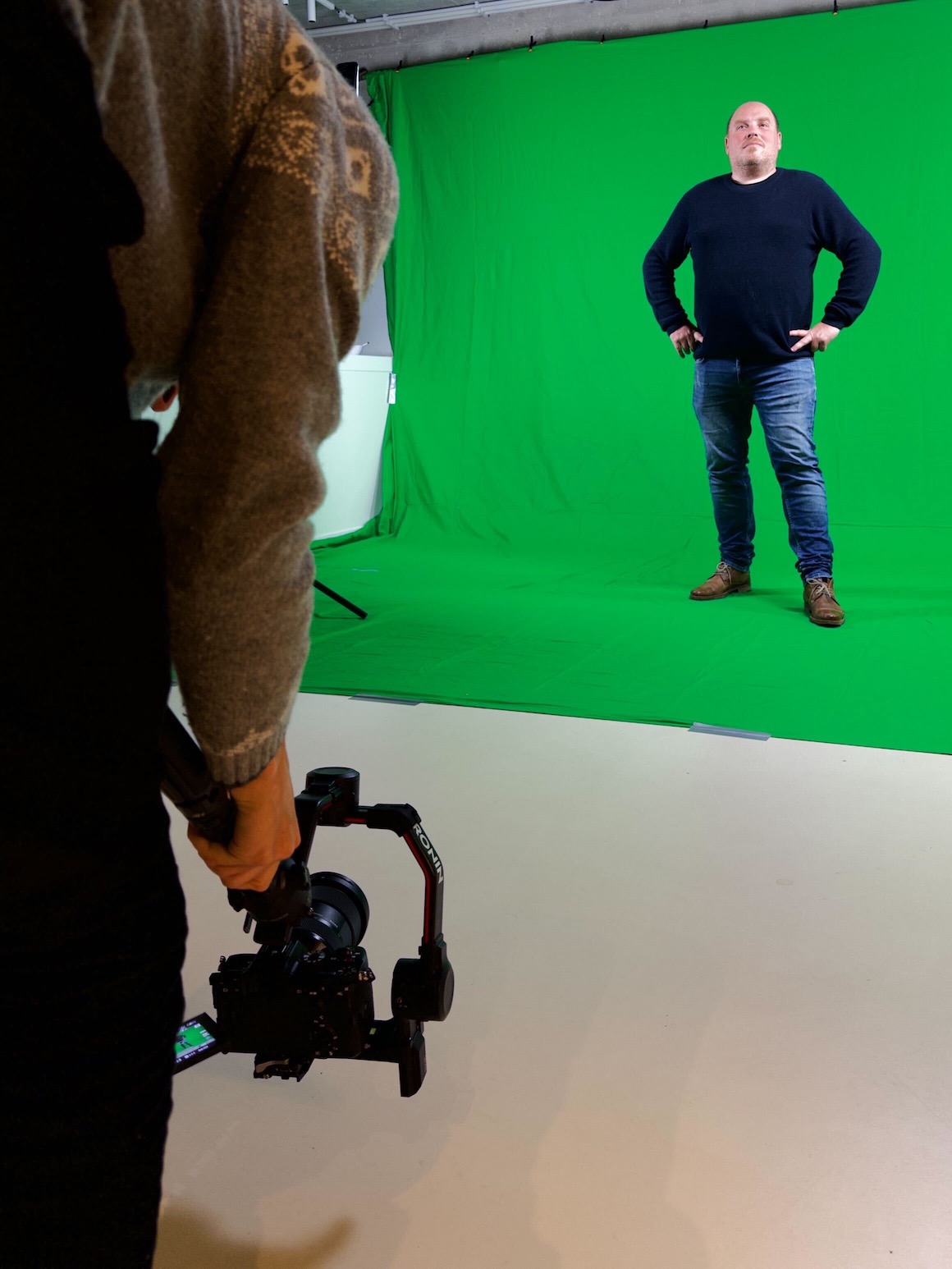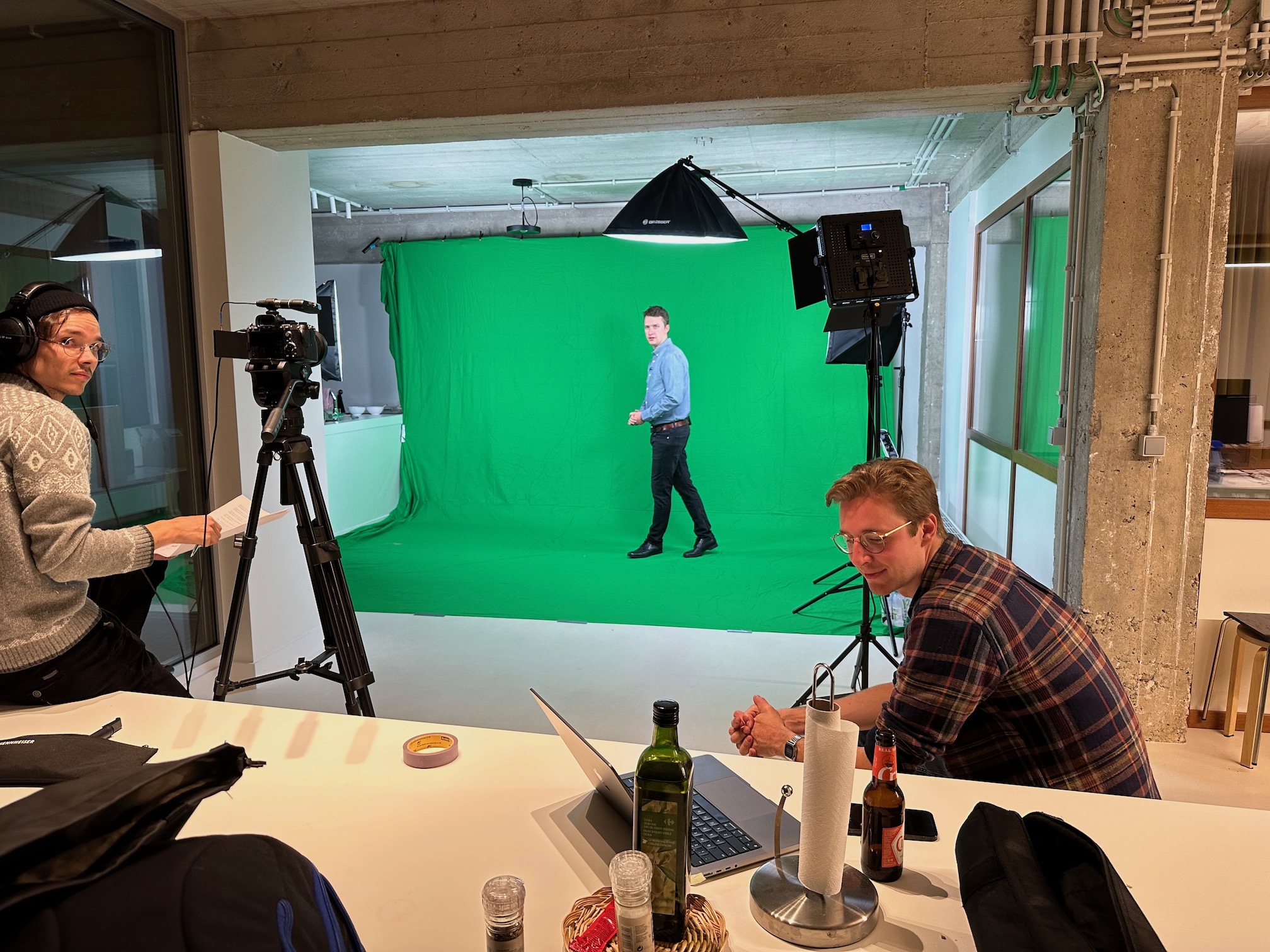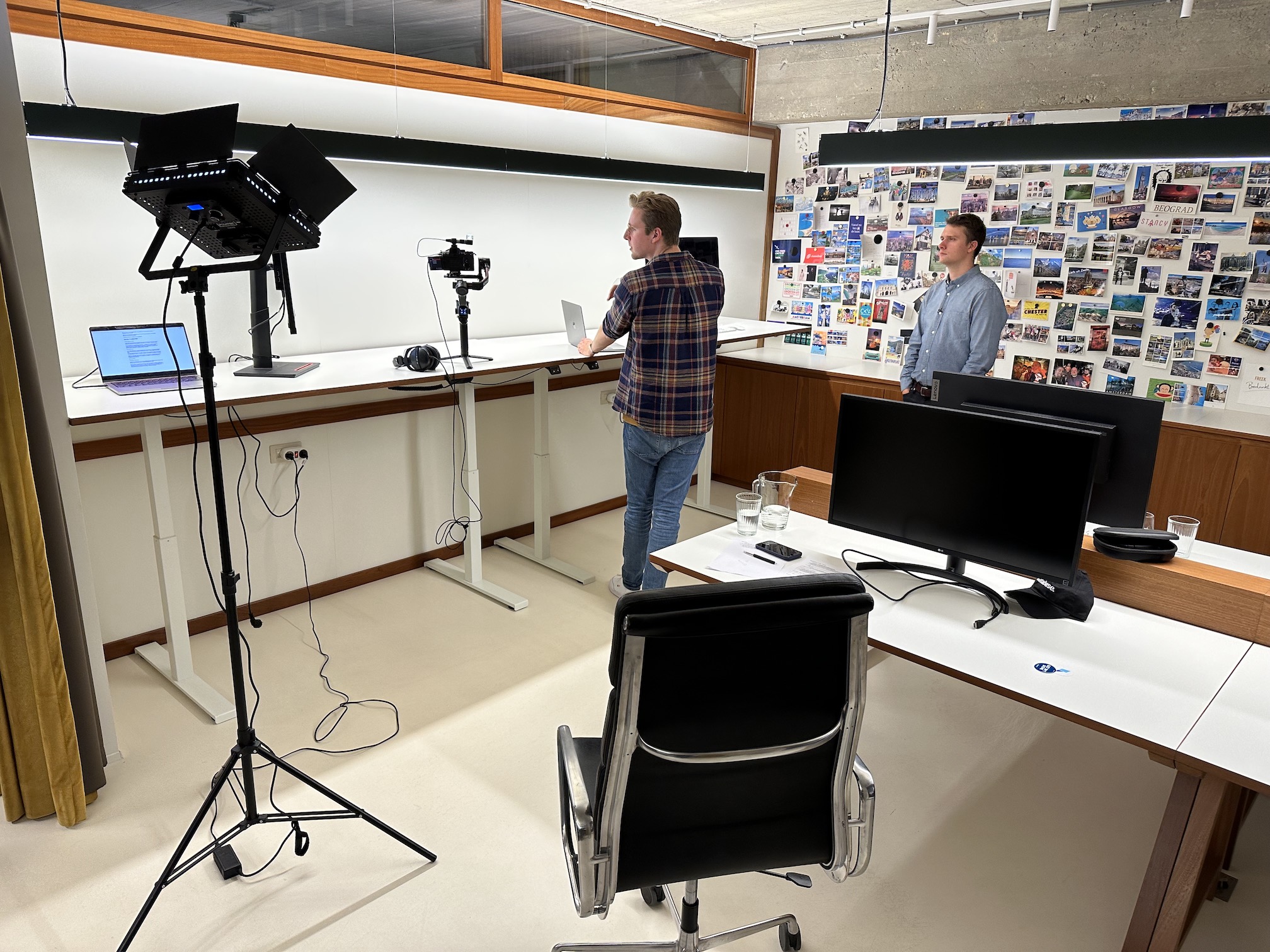 Almost all of these videos use 3D scenes as a stage. Alex looked up the actual building plans of the Apple Headquarters to rebuild the rooms in 3D. He composed the videos using 3D scenes, filmed footage and added special effects. Alex indeed did a fantastic job on this. Internally, we held a few knowledge-sharing sessions in which Alex explained how specific effects were made, blowing the minds of everyone on our team multiple times.
Cinema 4D was used to render all 3D scenes, and After Effects was used to composite everything. Here are a few screenshots of these pieces of software in action.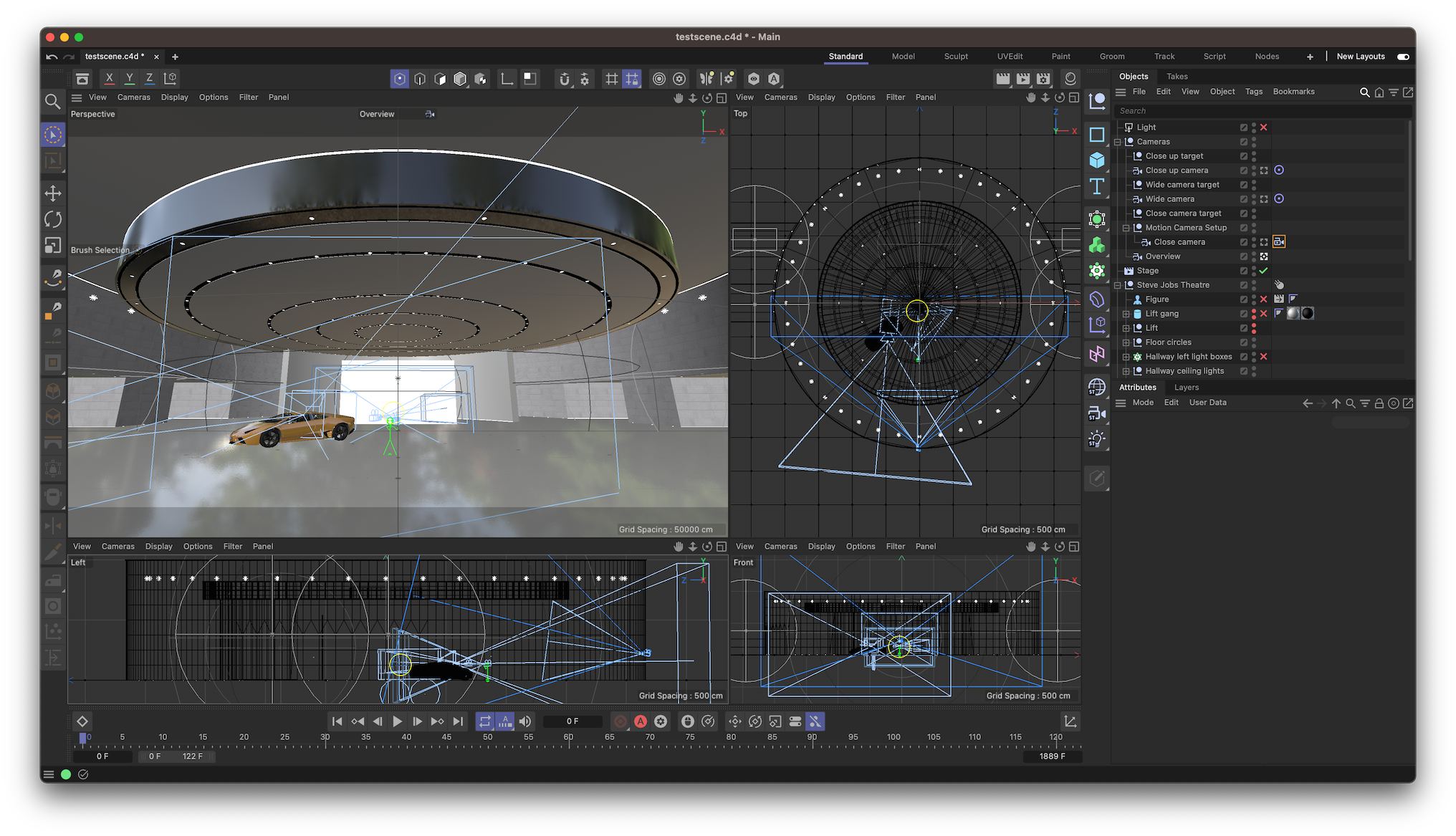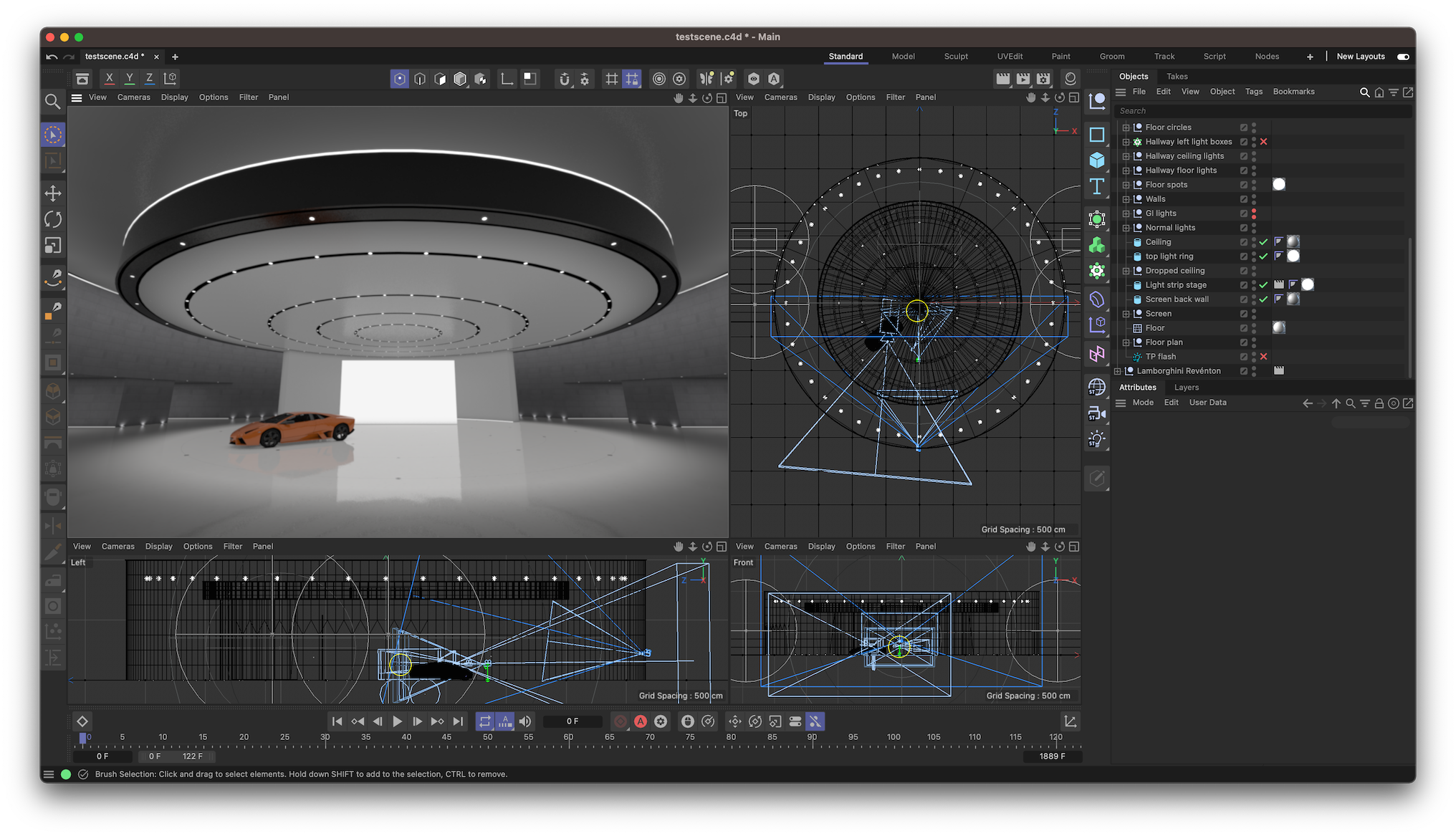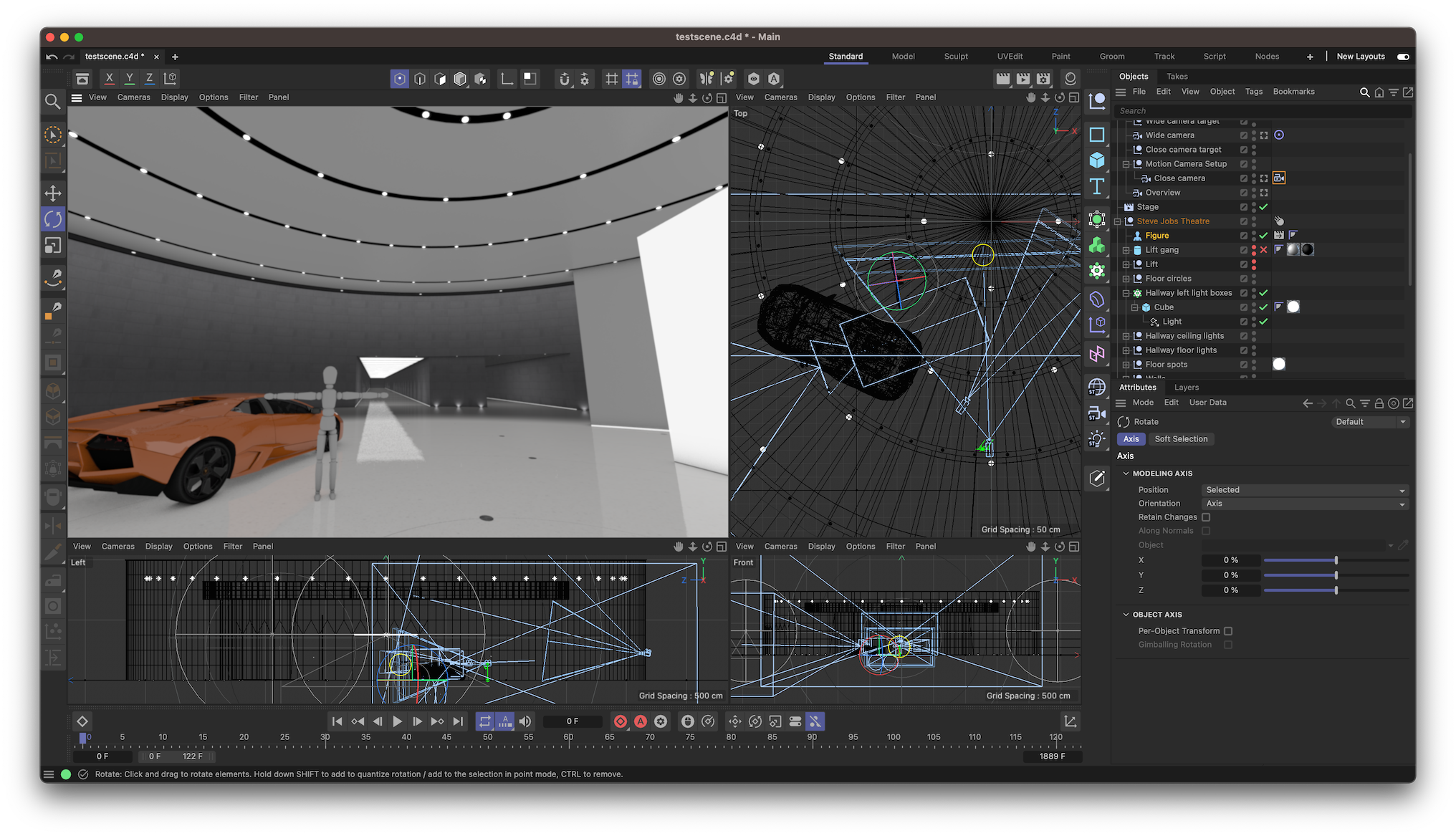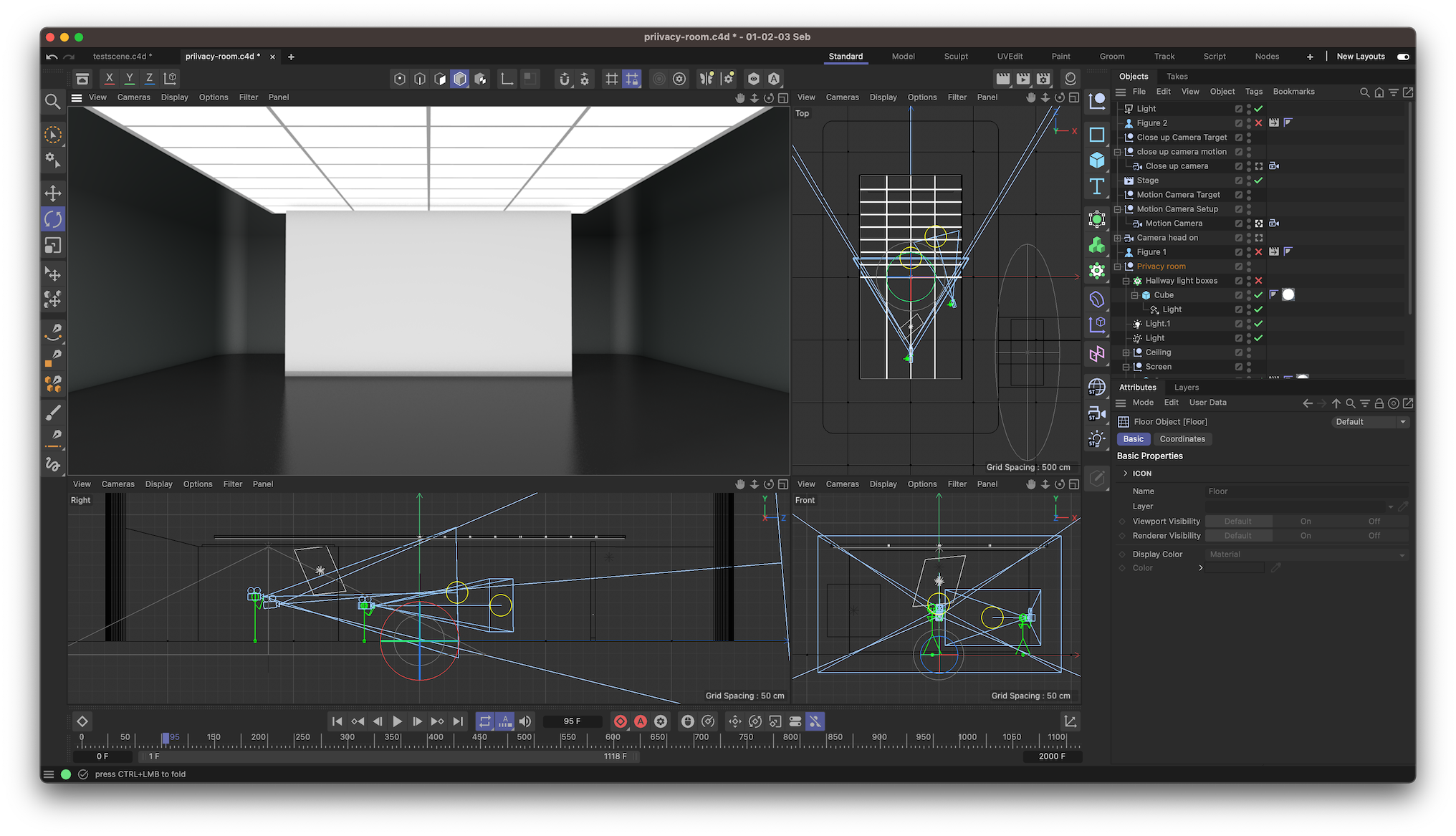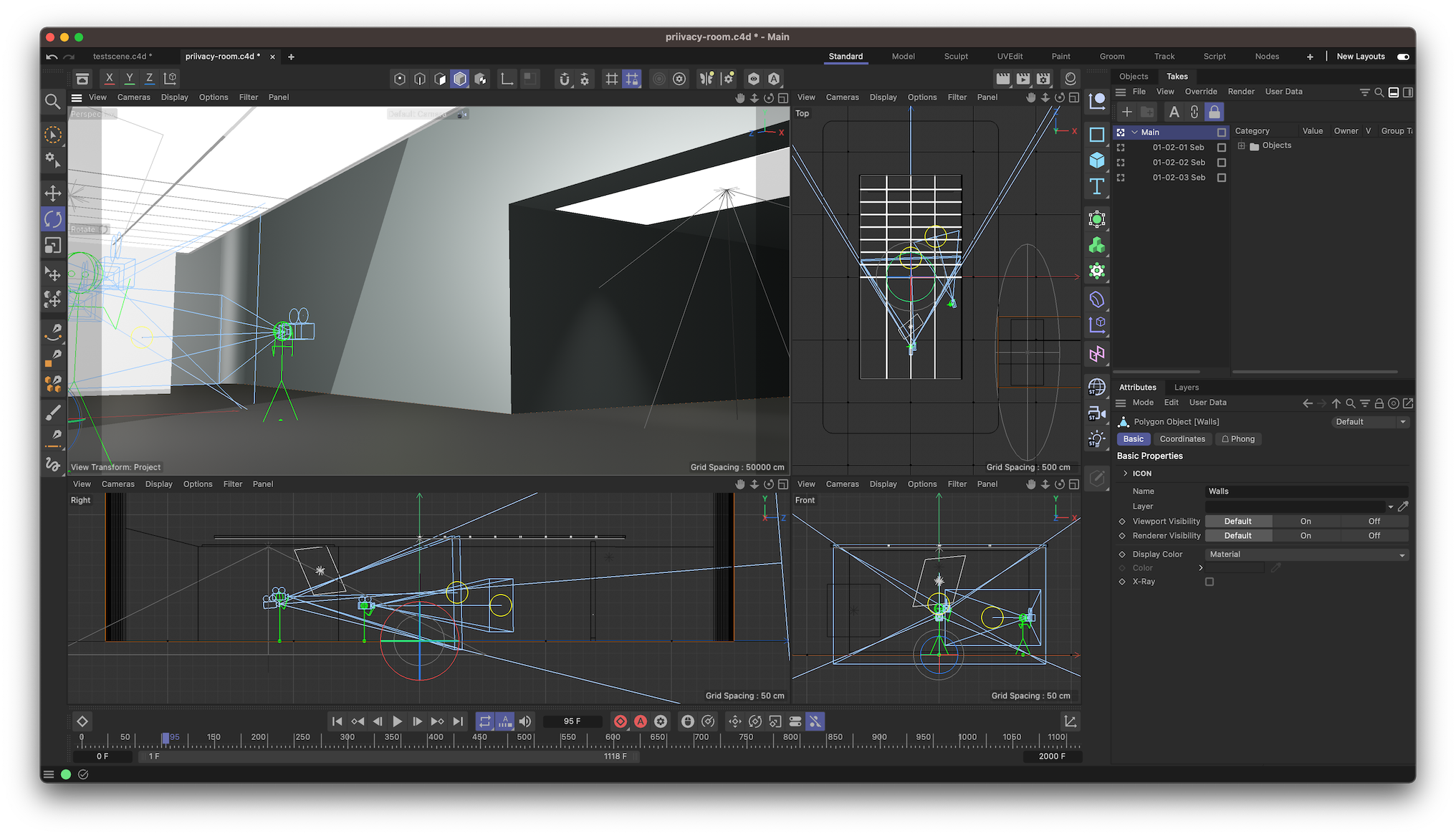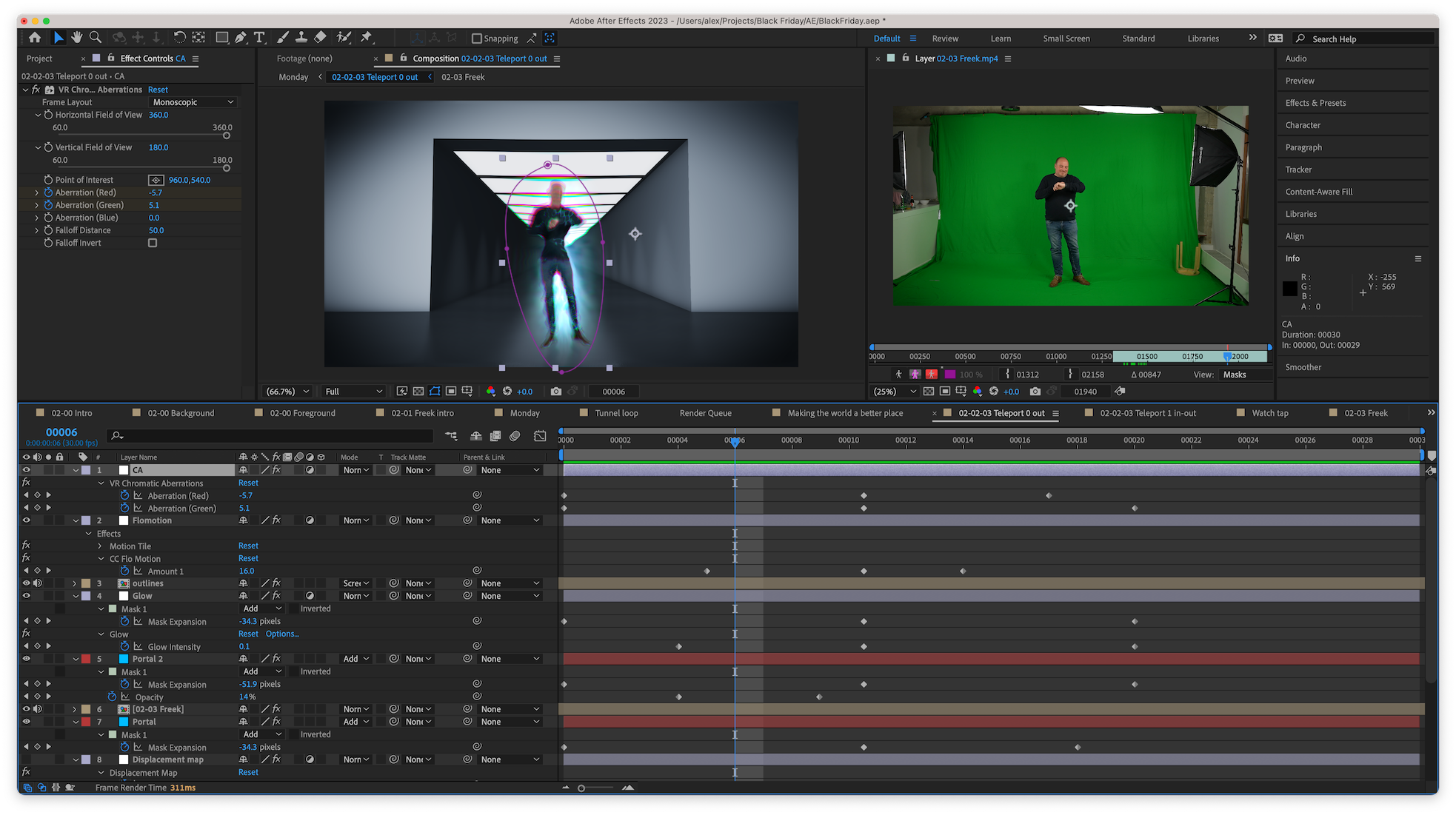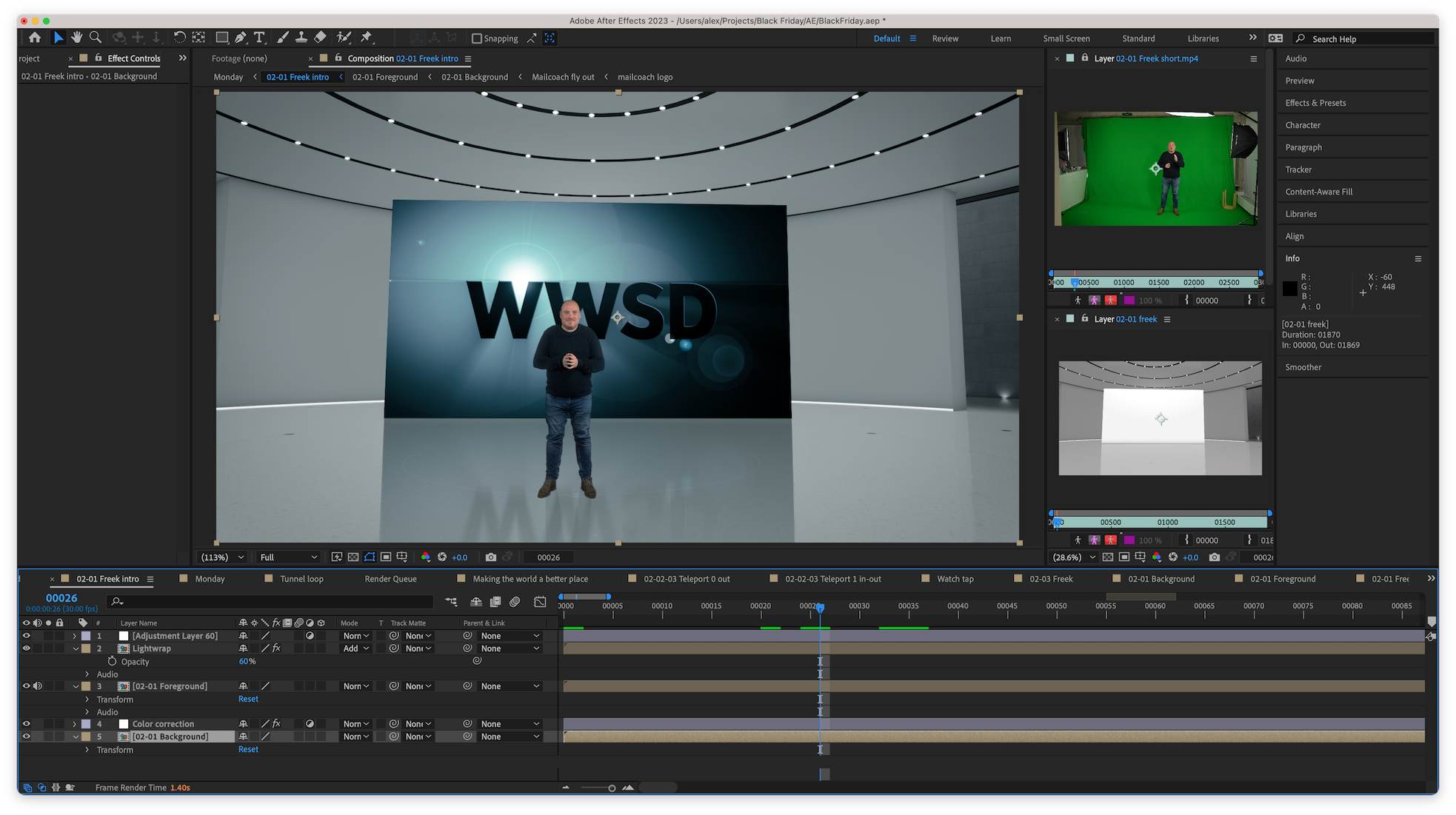 All movies were rendered on two M1 MacBooks. Even though those Macs are very speedy, it took them 35 hours to render all these movies.
In closing
We hope that you like these videos and can appreciate the work that Alex (and everyone who helped him) put into this.
We didn't use a few ideas because we didn't have enough time to create something at the quality level we wanted. We'll use these ideas next time we want to promote something new at Spatie.