The best PRs we got in October
At Spatie, we want to stimulate contributing to our open source stuff. That's why we said that we'd give away some of our paid products for free to authors of the best PRs we got in October. In a way, it's our own small version of Hacktoberfest.
In this blog post, I'd like to announce the winners.
🤩 At the end of this month we are going to choose the three best PRs that were submitted to the @spatie_be repos during October.

The authors of those PRs will get one of our paid products of their choosing for free:https://t.co/as7YJ1CrYIhttps://t.co/OmbmxwH3fU

— Freek Van der Herten 🐘 (@freekmurze) October 1, 2020
What makes a good PR?
Before announcing the winners, let's take a look at what we consider a good pull request.
For all PRs we highly value:
a good title that makes it clear what the PR is about. So not "fixing bug" or anything too general.
a nice description that explains the problem and solution.
If a PR adds functionality or fix bugs, we highly value:
that only the minimum of lines needed is changed. Sometimes people add code styling fixes according to their rules to the PR, making the changed code that matters hard to spot. Also, only fix one bug or add one functionality per PR. If there a PR with multiple unrelated changes in it, we might close it when we dislike one of those things.
tests for the new feature or bug fix, so we know it works correctly. In most cases, the old tests should not be touched.
when adding a new feature, also update the readme or docs so users know how to use the new code
Don't be afraid to PR small things. We value typo fixes as much as new functionality. We're grateful for all contributions, big and small.
The winners of our giveaway
It was hard to choose winners because we got a lot of high-quality PRs. We decided to pick three very different PRs.
1. A new file option on laravel-tail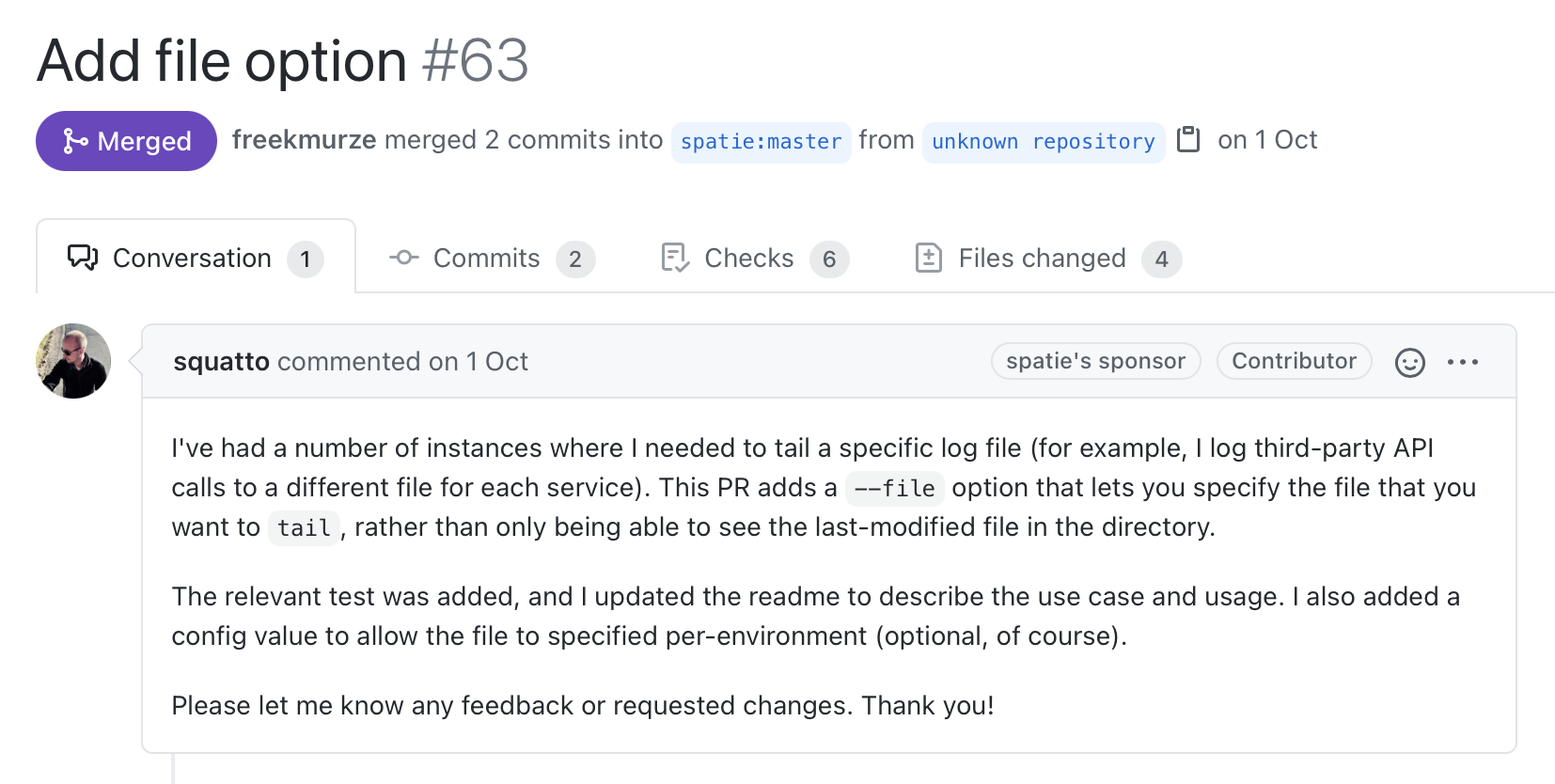 The first winner is Scott Carpenter for this excellent PR that adds a new option to tail a specific log in laravel-tail.
This PR is a prime example of what makes a good PR:
there's a nice, friendly description of what's in the PR
the change code follows our guidelines
the readme has been updated
tests have been added
2. Correcting a typo fix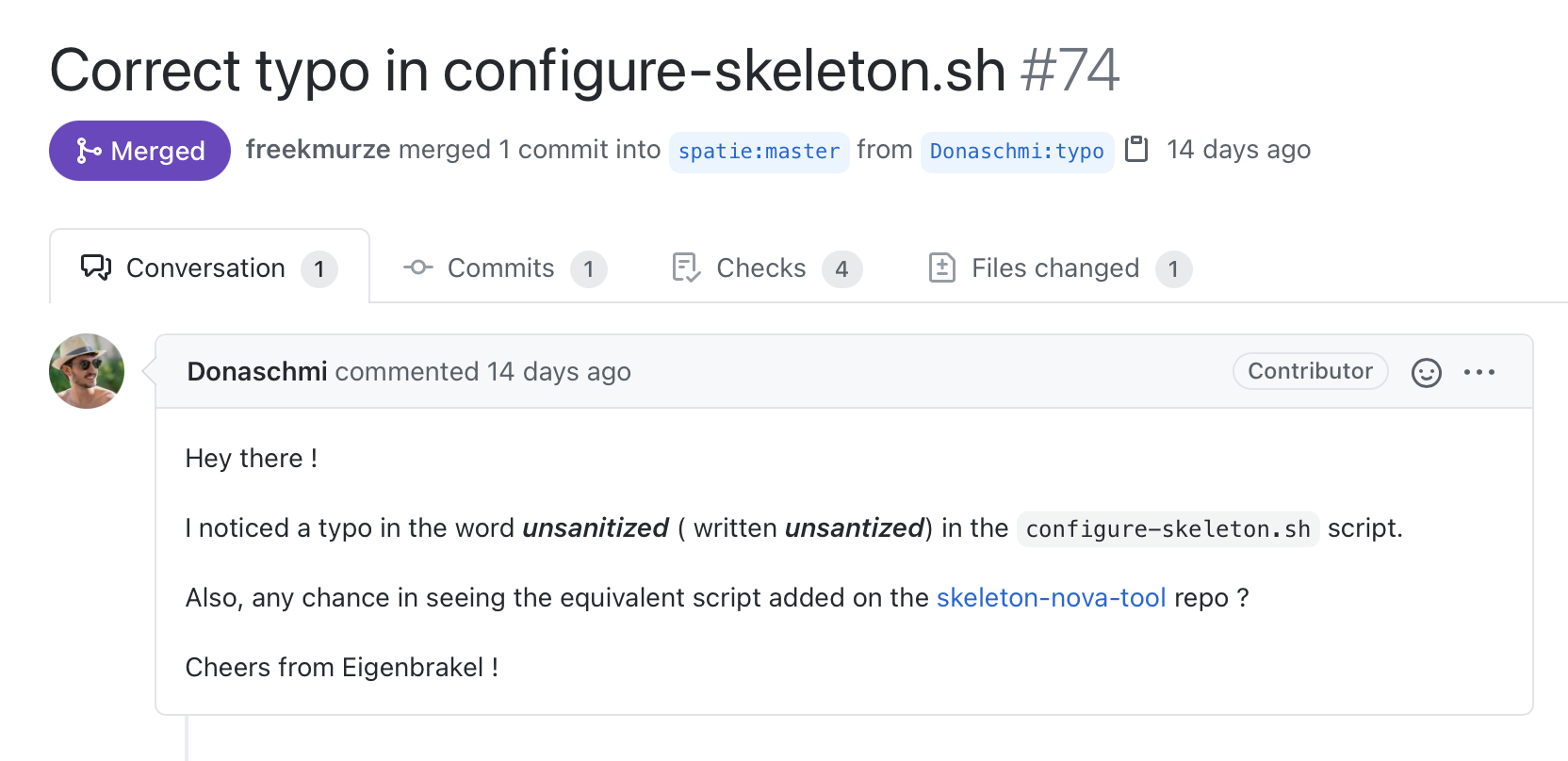 We don't only value new functionality, but typo fixes as well. Here's a cool PR by Donatien Schmitz that fixes a typo in our Laravel Package skeleton.
Even though the typo is in code that probably no single user would notice, we highly appreciate this fix.
3. New logos for several packages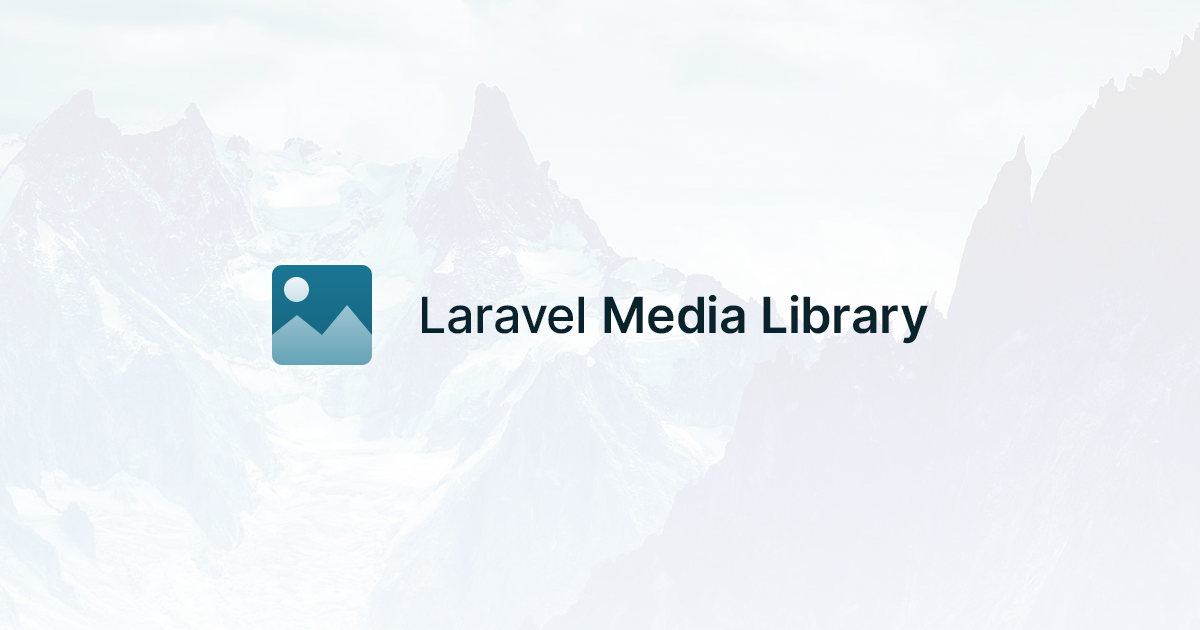 The third winner did something remarkable. Caneco got in touch with us and has PR'ed logos to several of our packages. We don't see this every day and are very grateful for the time he put into this.
Other very nice PRs
Here are some other really nice PRs we got in October:
In closing
Congratulations to the winners! We'll contact them soon and give them a coupon code that allows them to purchase one of our paid products for free.