An Alfred workflow to search the Laravel docs
Till Krüss released a cool Alfred workflow to easily search the docs. Here it is in action.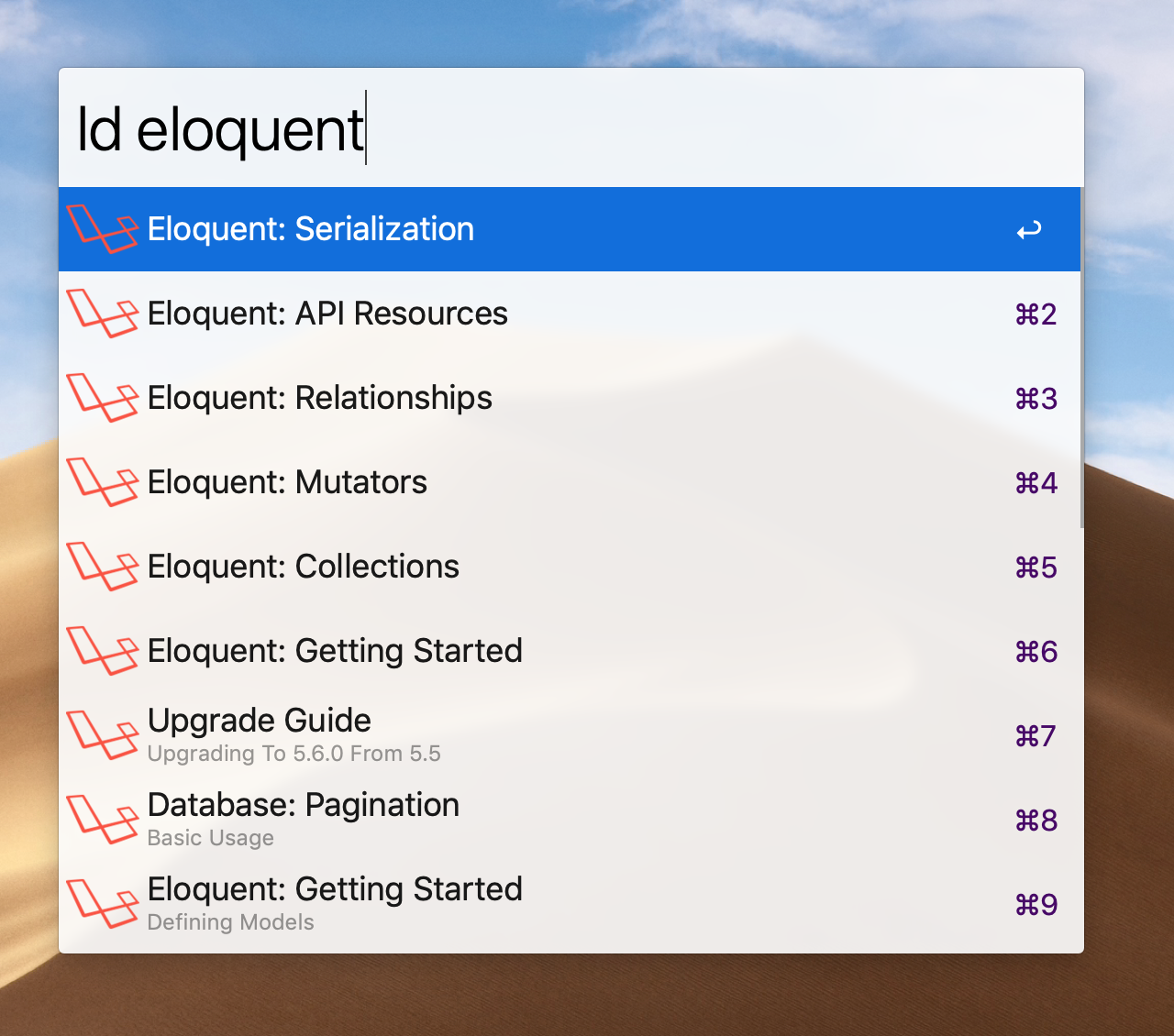 Behind the scenes it uses an Algolia index to retrieve the results. I've been only using it for a day and I can't image how I could have lived without this so long.
https://github.com/tillkruss/alfred-laravel-docs